THE IDEA
Years back I bought an oddly shaped canvas that was very narrow. I had no idea what I wanted to paint at the time, so I ended up storing it in my garage.
Fast forward to last week, I was in the mood to paint something simple, light, and (although it's not really ME) whimsical. I had been doing some 5 minute sketches on my iPad for fun, and I did some dandelions last year. I thought that painting a dandelion would be perfect fit for this canvas. Why a dandelions? I just LOVE them! I grew up in the dessert, and they were everywhere.
I usually paint edgier topics. I have to admit that it did take all my self-control to NOT add some eagle talons about to swoop in on the happy, tiny little creature hiding behind the dandelion.
THE PROCESS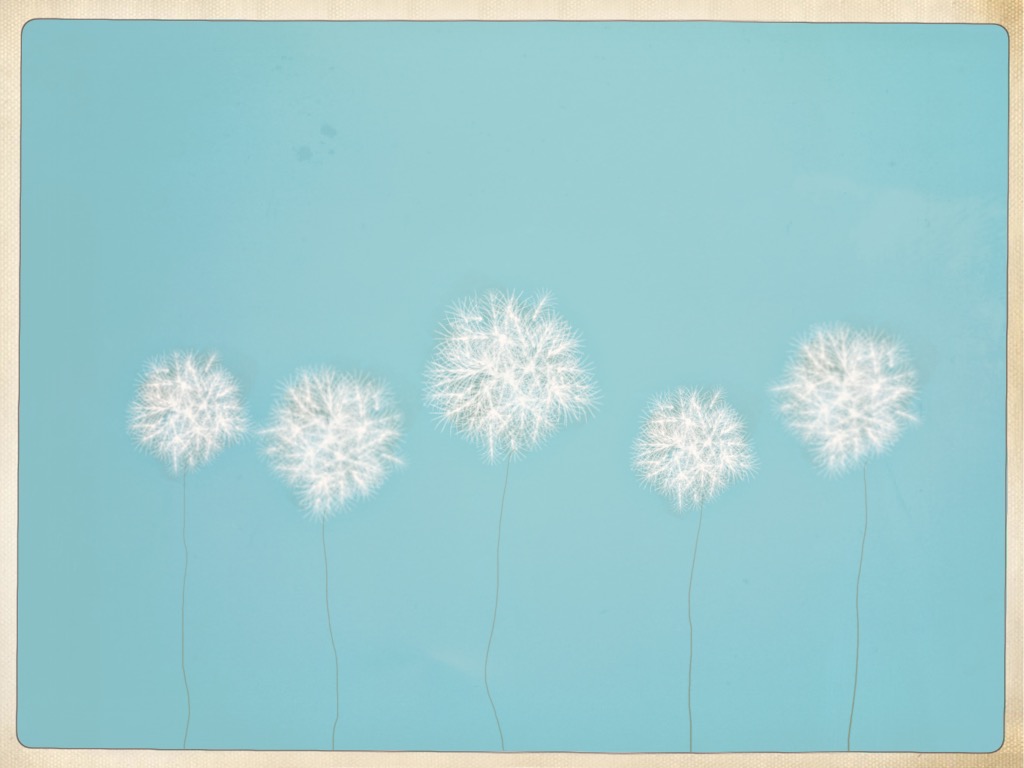 This is my 5 minute iPad inspiration sketch using SketchBook that I later filtered with Hipstamatic. Since the painting was so simple, there was no need to do a composition sketch first, like I usually do.
SKETCHBOOK
SketchBook is a great "now FREE" sketching app. I use it on my Mac to do line sketches for painting composition, and I sometimes use it on my iPad to do simple, doodle sketches, like the dandelions.
HIPSTAMATIC
Hipstamatic is a fun little iOS app with lots of filters. I admit it's old school from WAY back in 2010. But I still think it's a ton of fun.